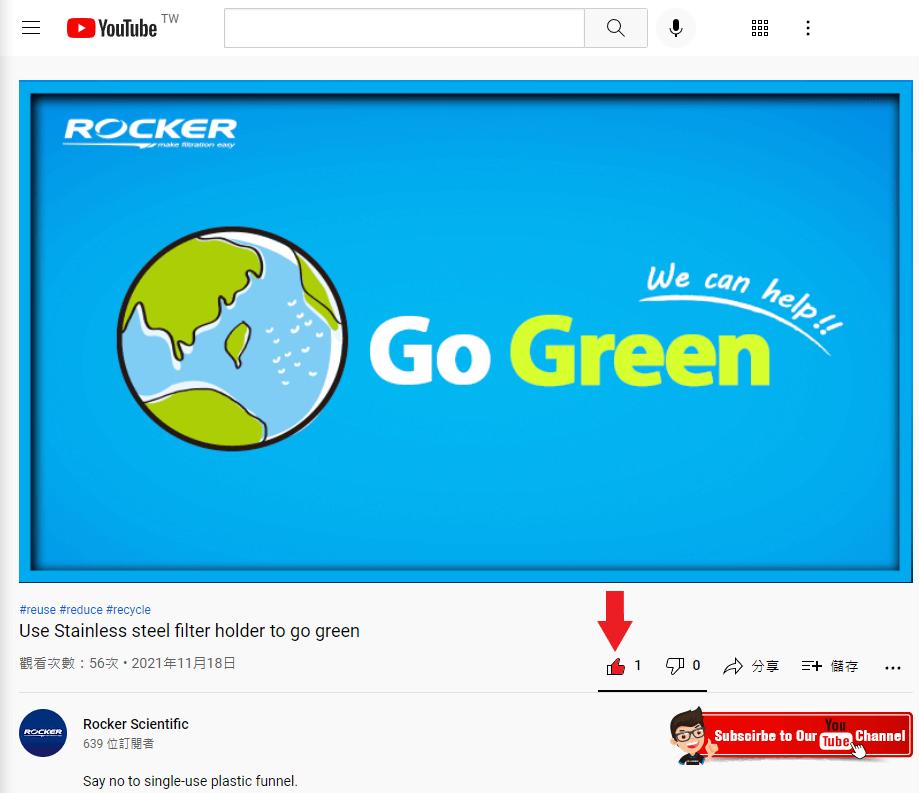 How to support in action?
SUBSCRIBE+ THUMB-UP!
Please subscribe to our YouTube channel, and thumb up!
We can help earth to go green 
Donation Activity : From now to Dec. 31st, 2021.
We sincerely invite you to care about the environment. To save the earth, everyone should have an obligation to choose the best way to protect our planet.
We sincerely invite you to show extra care for the environment during the season of celebration. 
To change the world, it's going to take all of us having the courage to choose for what we know is right. 
Buy smart and think green! 
You can give the video below an enthusiastic thumbs-up to turn it into our donation to support the environment.
Each thumb-up will make us donate USD 10 cents to  

 for more eco-friendly programs till max. USD 1,000.